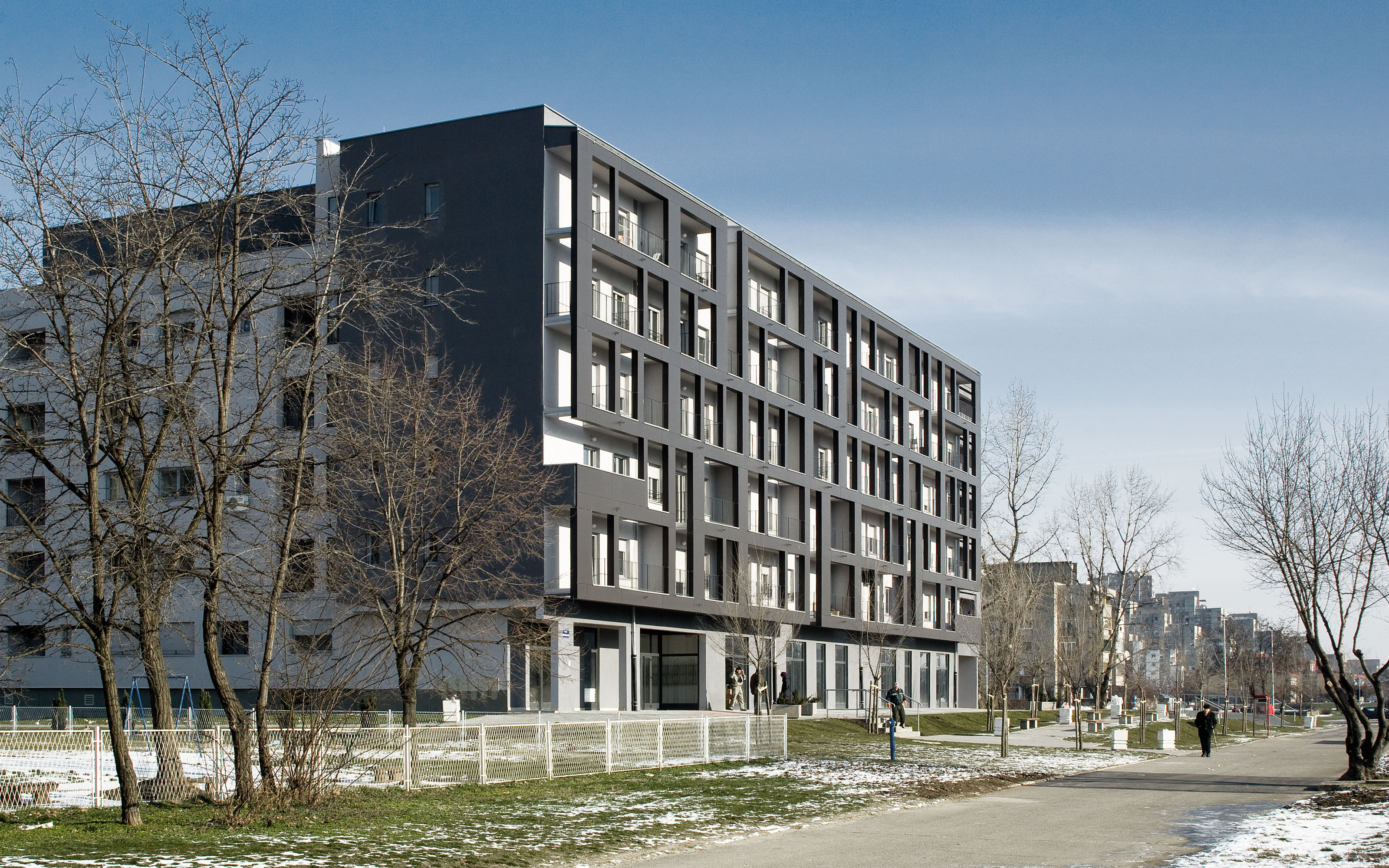 : . .
Non-profit Housing : . . Block 61, New Belgrade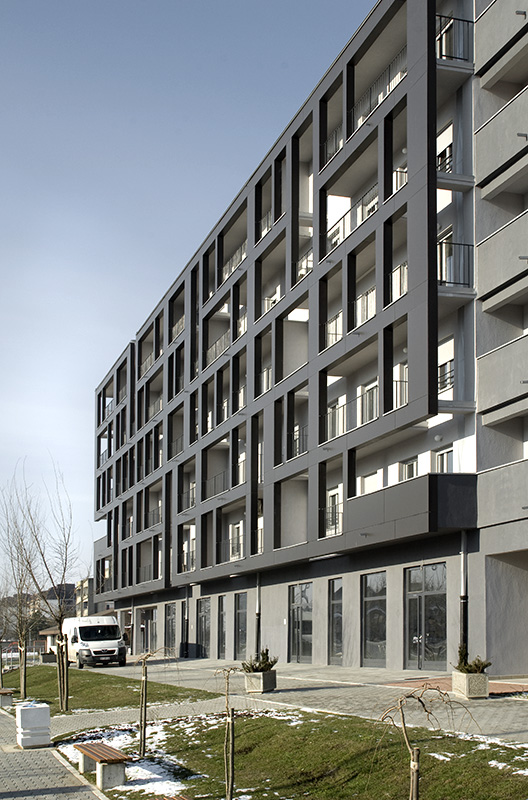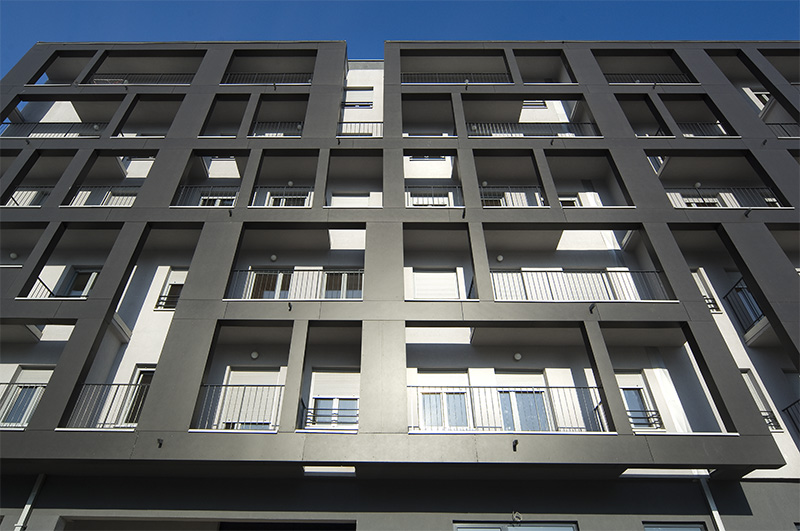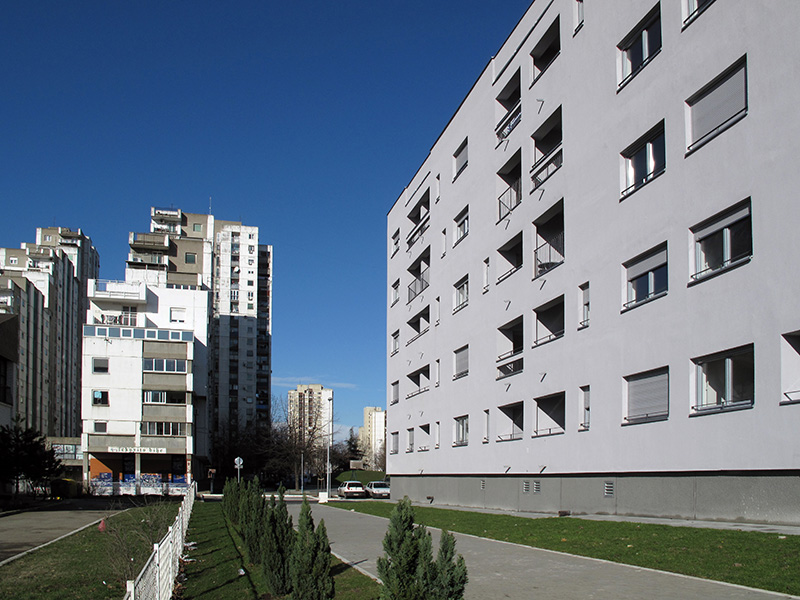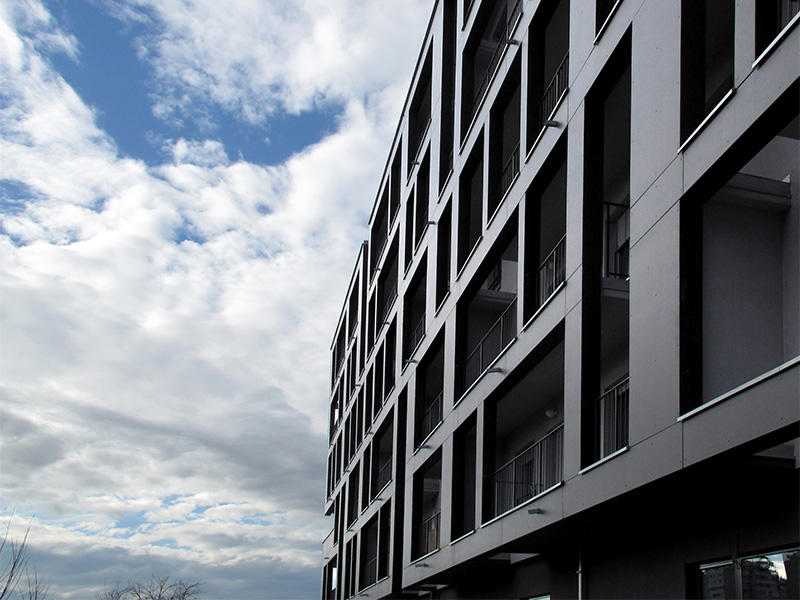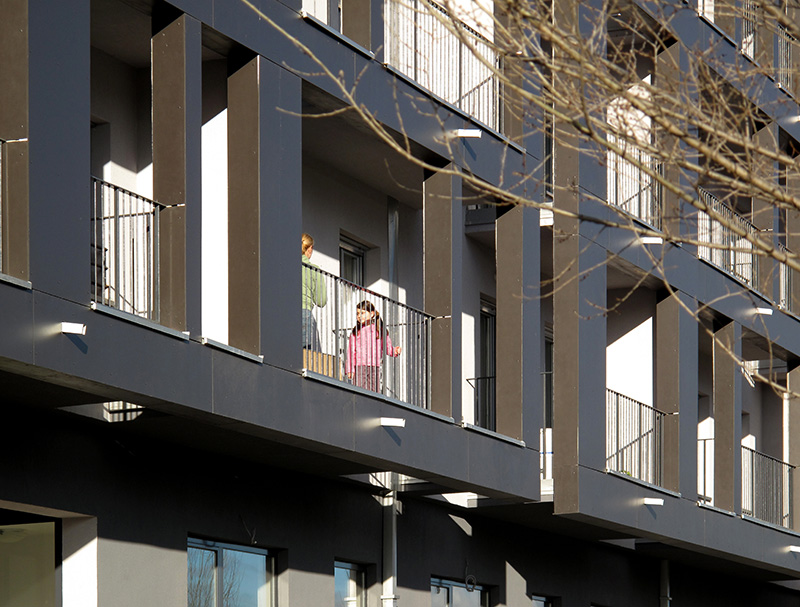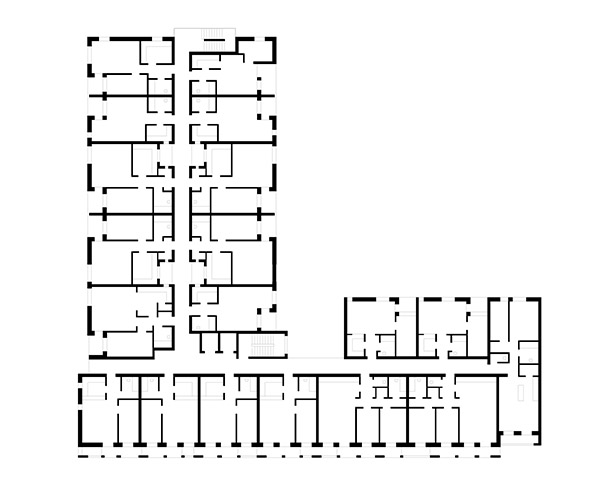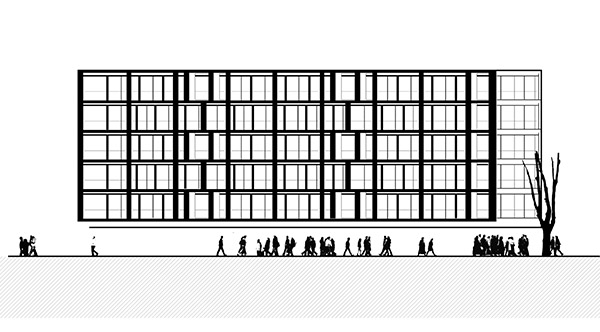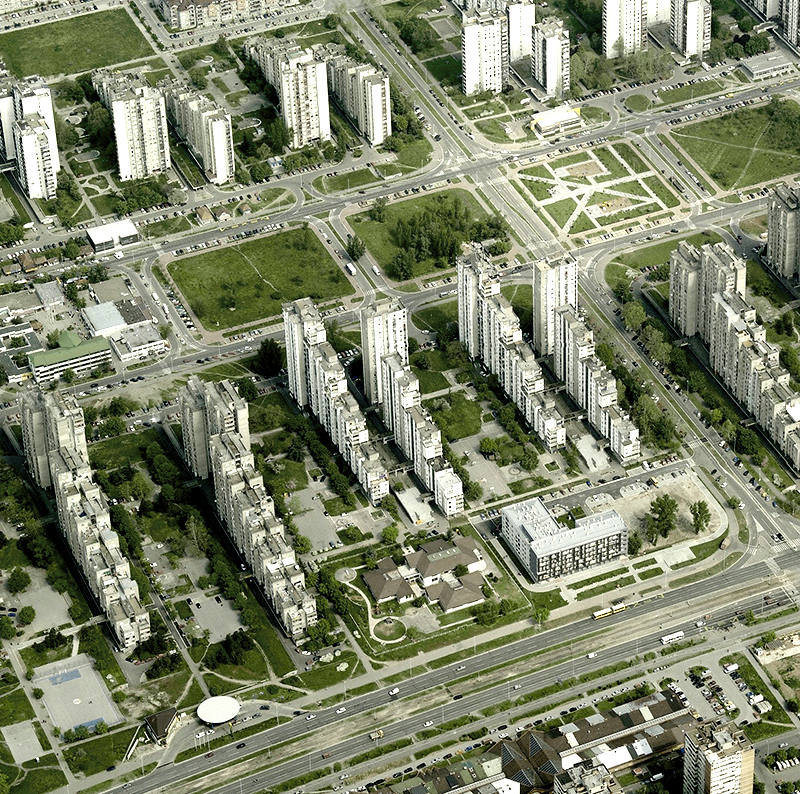 Non-profit Housing : . . Jurija Gagarina 166a, Block 61, New Belgrade
The project was realized as a part of an ongoing densification of the vast urban grid of New Belgrade, the largest municipality of Belgrade, built during the socialist Yugoslavia as a largest post-war modernist development in the country. The building site is situated along the edge of a large block with brutalist apartment houses from the early 1970s.

The new building in the block is shaped to answer an ungrateful task of starting a new row of five-storied buildings along the Jurija Gagrina Street, planed in order to densify the urban tissue of the area.
Adopting the basic concept of the competition-winning project from 2006, the Non-profit housing is designed to fit into the surroundings in a meaningful way. The main challenge was how to build in the context of huge socialist apartment blocks and still to fulfill all the requirements of the program and the town planning regulations. From the latter there were many: The building was to be L-shaped, its position was set, the floor number was predefined, as were the quantity and size of the apartments. In addition there was a limited budget.

In order to make a better balance for the edging position of the building, the street façade is designed as dynamic and porous, with a continual interplay of light and shadow, while others, facing the block, are neutral and simple in their geometry and color. The building apartments were to be sold at cost price, hence the request to maximize the living space at the expense of the circulation area. Inspired by this request, the architects minimized the corridors inside the flats too. Strict requirements with regard to internal layout did not allow much scope for experimenting. Nevertheless, wherever possible, architects opted for the flexibility ensured by open-plan spaces that could adapted to different lifestyles.
client:
City of Belgrade,
Secretariat for Finance
competition: 2006
design project: 2007-2008
construction: 2009-2011
site area: 2.215m²
building area: 1.405m²
gross floor area: 7.728m²
competition:
Grozdana Šišović
Dejan Milanović
project documentation:
Grozdana Šišović
Dejan Milanović
Gordana Djuranović
Marija Milovanović
Marija Savković
Jelena Vuksanović

photo: Vladimir Popović + re:a.c.t