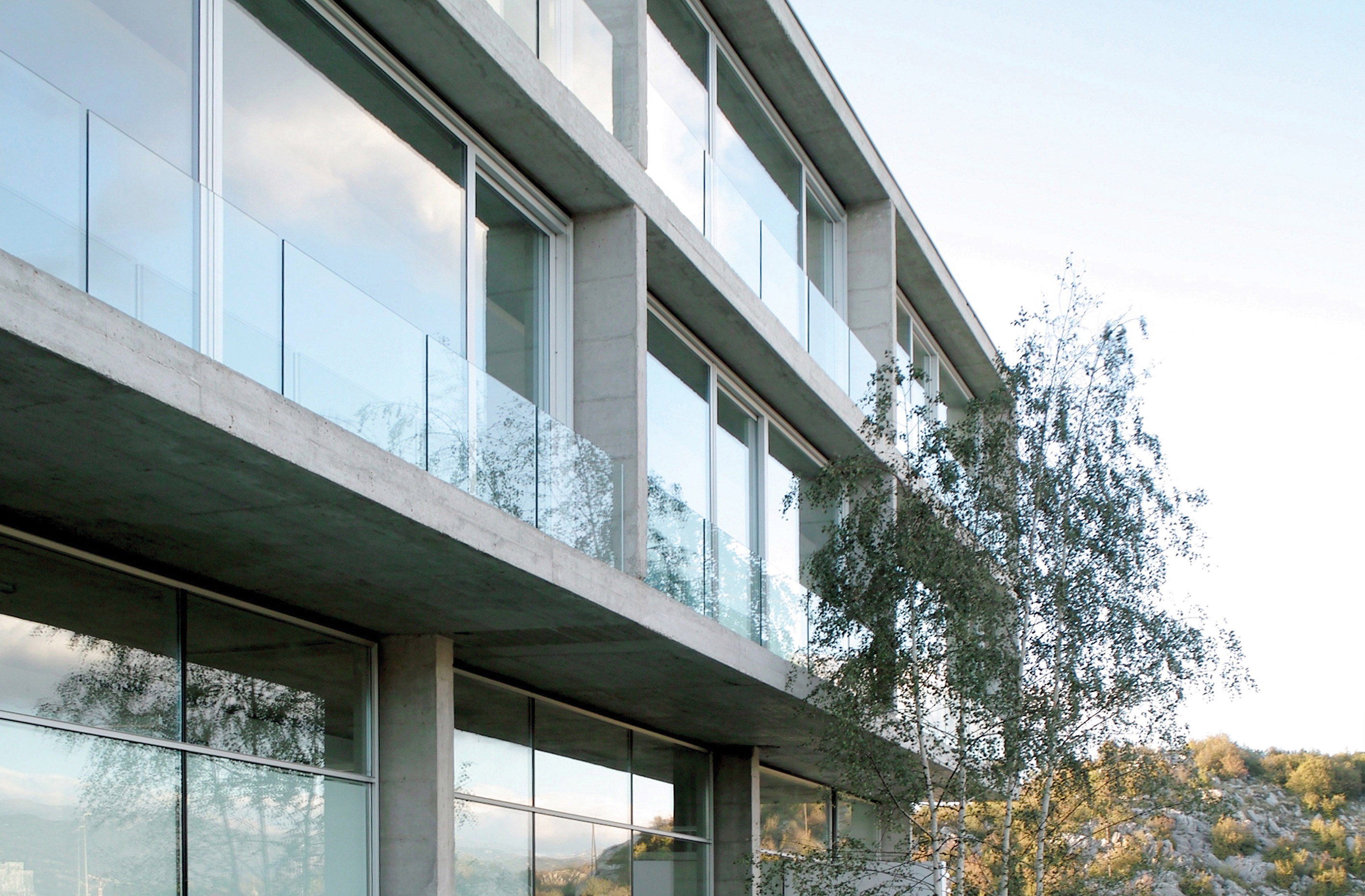 : . .
Neckom Offices and Showroom : . . Nikšić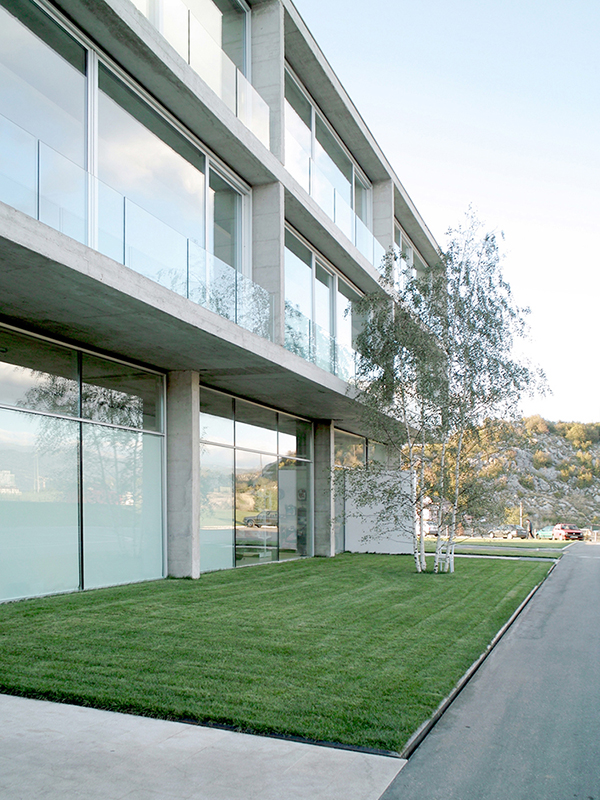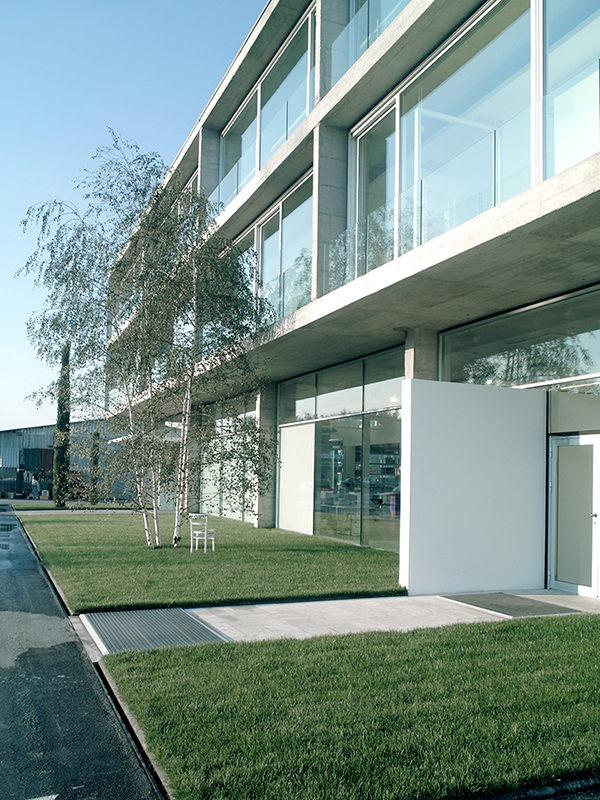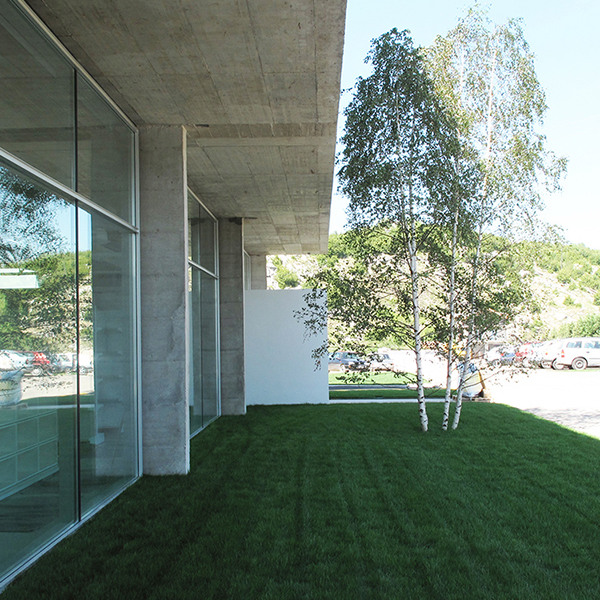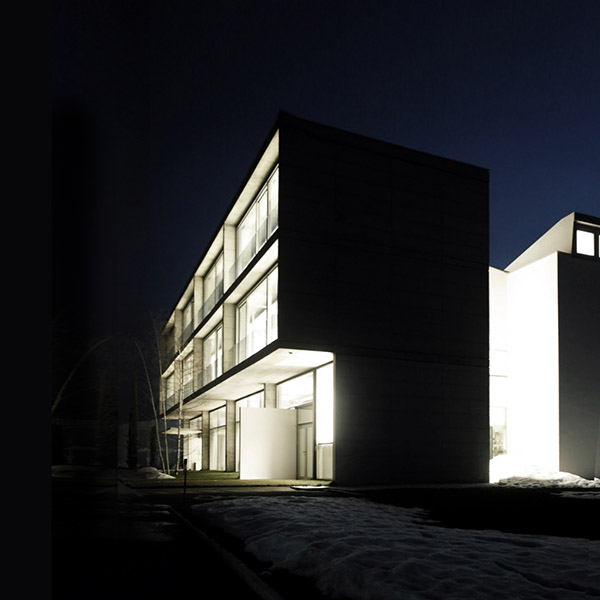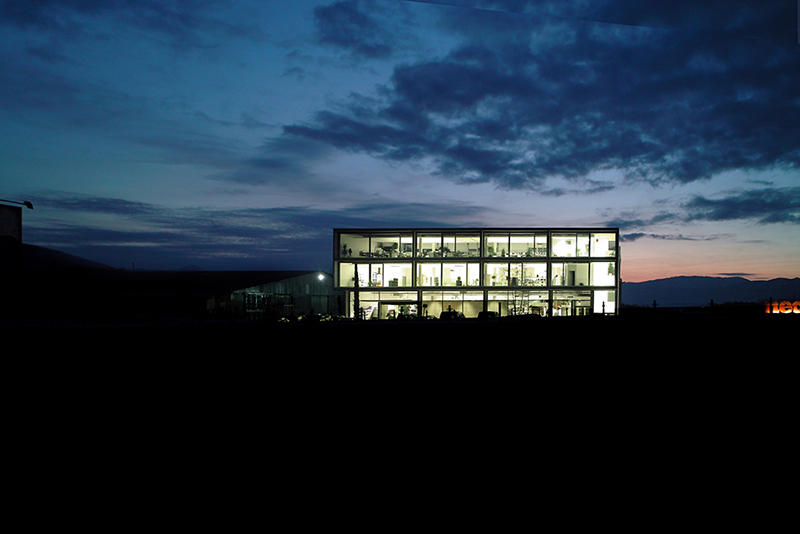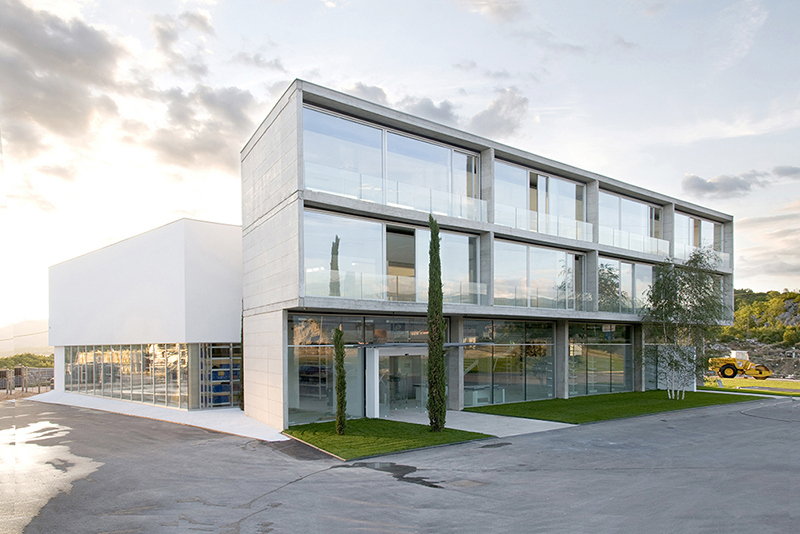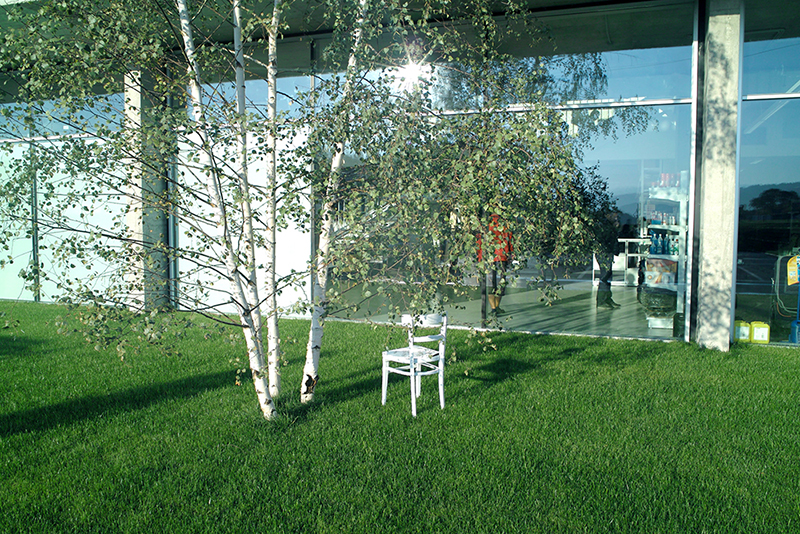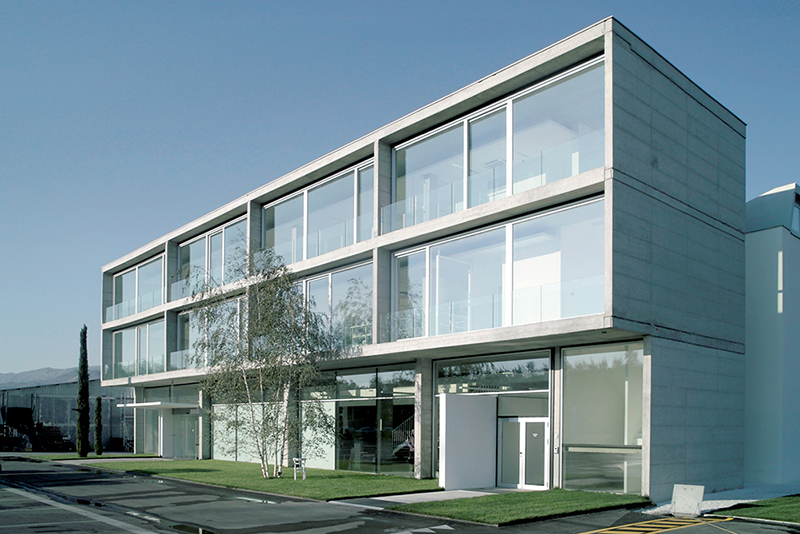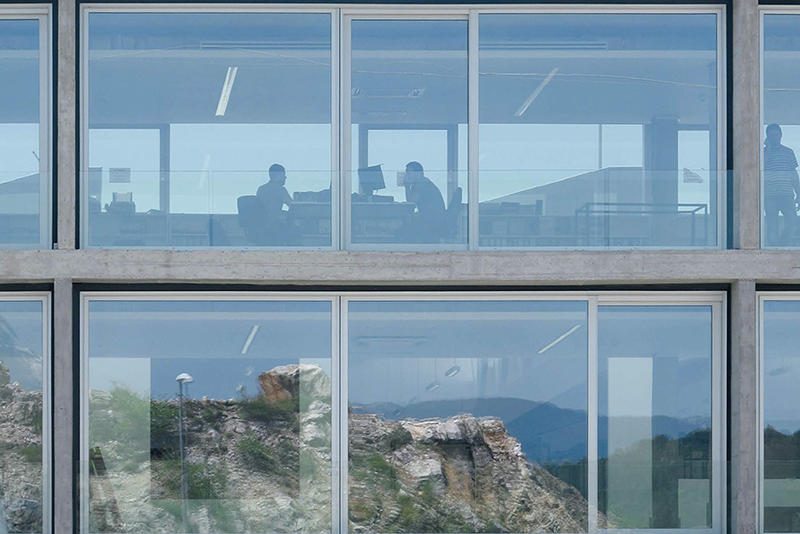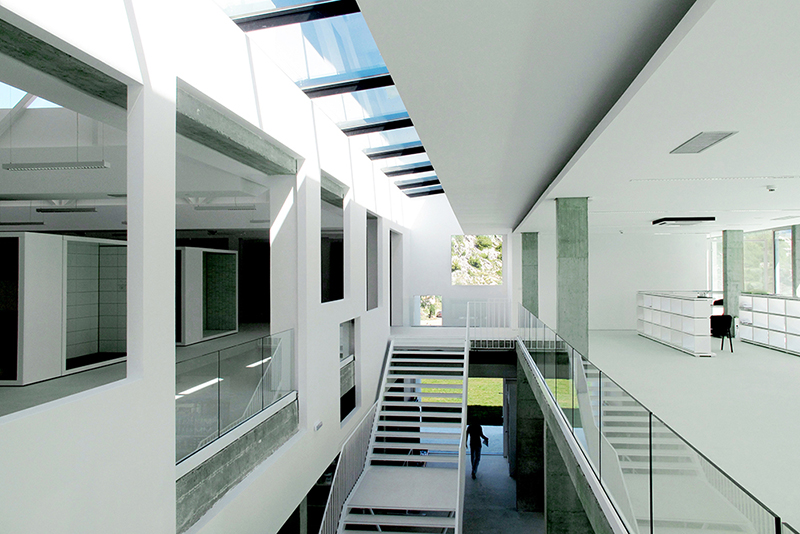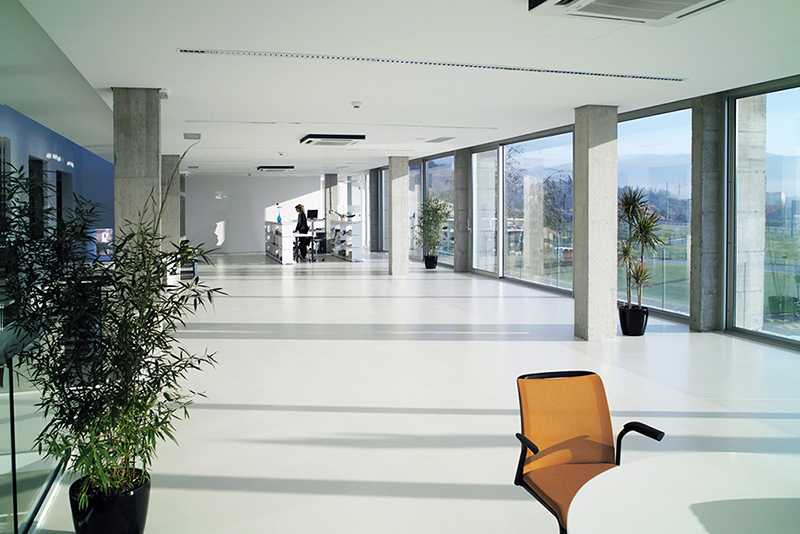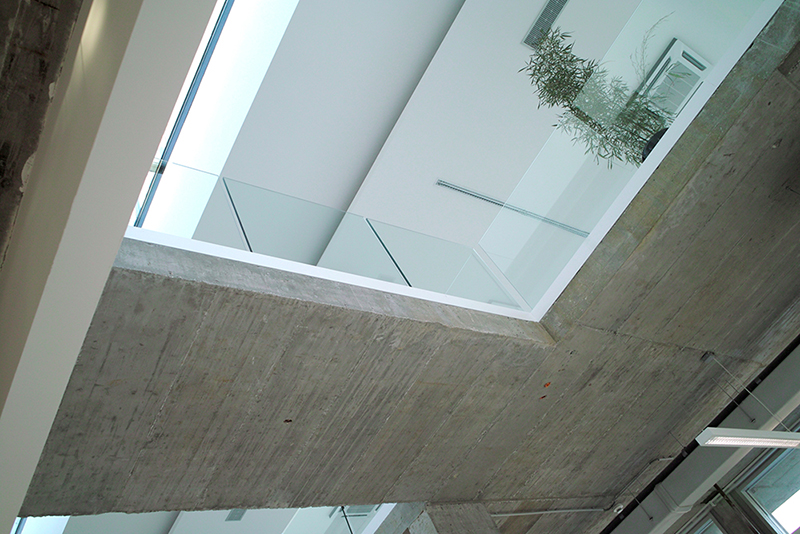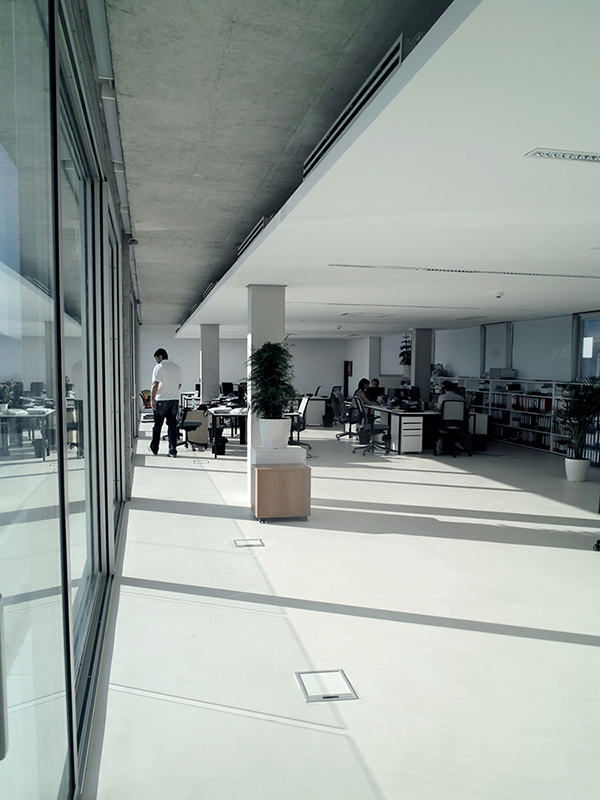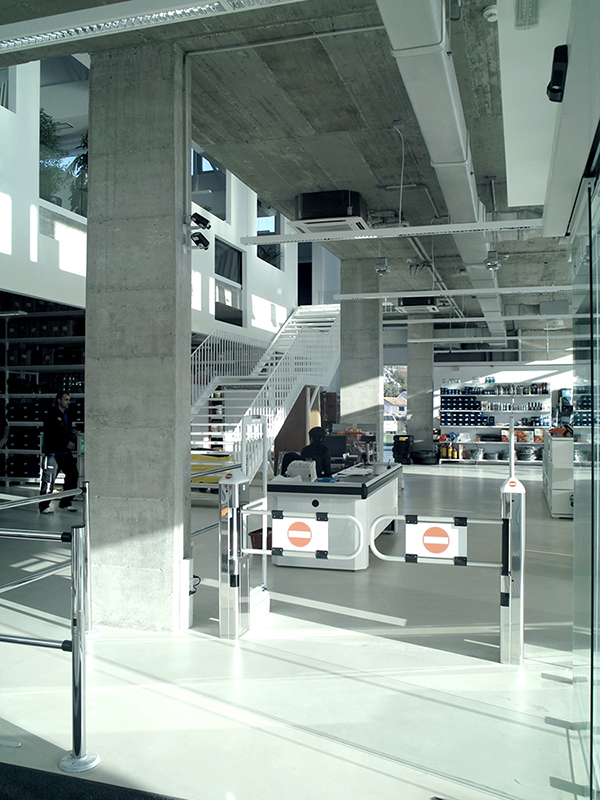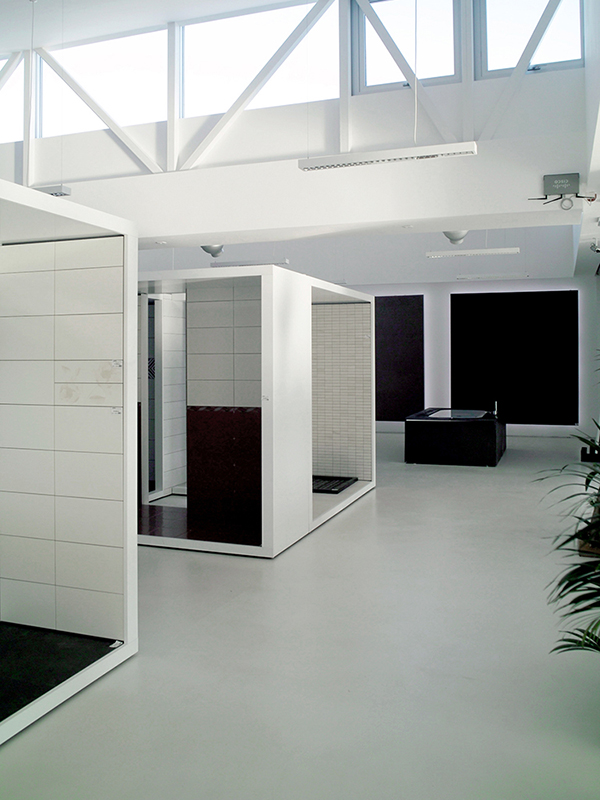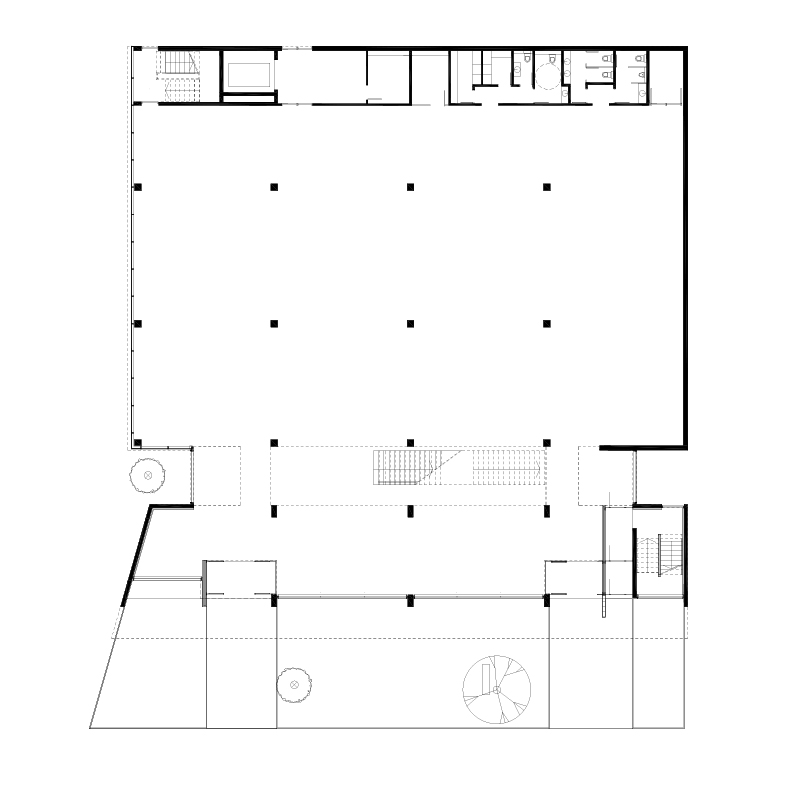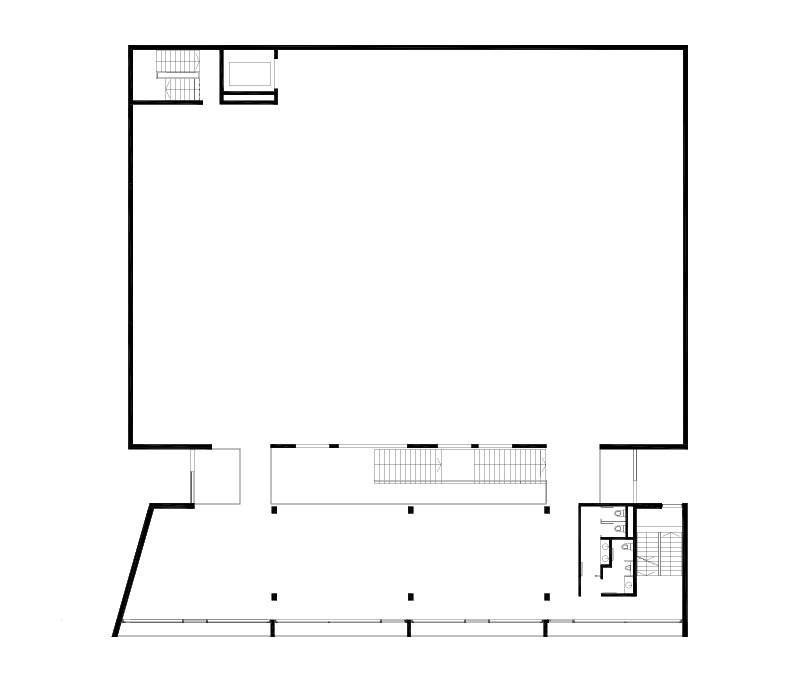 Neckom Offices and Showroom, Podgorički put bb, Nikšić
The building is situated at the very special location which marks the entrance to the city of Niksic in Montenegro. Flanked by beautiful and dramatic landscape of stone hills, the site is exposed and highly visible, so the new object had to be inserted in a very delicate way. Containing several different functions in its compact form, the object acts like a new representational space of the firm's headquarters, the exhibition space for the products, the big specialized shop and also the space for different events like presentations and promotions. The investor's ambition is to contribute to local community by opening the object also for young artists offering them a free exhibition space in frontal part of the building.
The building is composed of three parts – the frontal transparent volume, the connection part, and the volume of big exhibition and retail areas.
The first part is three story concrete and glass structure containing the entrance area on the ground floor, the area for presentations and exhibition, on the first floor, and office space on the second floor. All of the spaces are facing the main street, opening its interiors to the sight of passengers, and partly reflecting back the image of surroundings.
The second, connection part is the main hall and main communication area for the visitors. Consuming only a narrow stripe of the plan, it acts like a joint space between the areas of different characters, making the public part of the building well integrated. It also brings a daily light in the middle of the building space.
The third part of the building is a two story volume which consists of the retail space on the ground floor and combined exhibition-and-retail space on the first floor. North oriented, linear roof windows generously provide the exhibition area with daylight, making the edges of its white interior softly blurred.
client: NECKOM d.o.o.
project: 2010
construction: 2010-2011
site area: 9.884m²
building area: 1.130m²
gross floor area: 2.468m²
Srdjan Tadić
Grozdana Šišović
Dejan Milanović

photo: Ana Gardašević + re:a.c.t